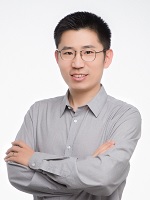 林良才,博士,天津科技大学生物工程学院副教授,硕士生导师
主讲课程
本科生:发酵过程检测与控制、酿造酒工艺学
研究生:生物分离工程
科研领域及方向
[1] 酿造微生物育种及关键酿造工艺开发
[2] 真菌基因功能及调控网络解析
[3] 精细化学品、蛋白真菌细胞底盘开发
科研项目情况
[1] 主持中国轻工业浓香型白酒固态发酵重点实验室开放基金项目:连续固定化酶反应器的构建与黄水酯化液的制备,2022-2023
[2] 主持酿酒生物技术及应用四川省重点实验室重点项目:丢糟加粮再发酵生产优质白酒资源化循环利用关键技术研究,2021-2023
[2] 主持国家自然科学基金项目:粗糙脉孢菌锌指转录因子CEA-1调控纤维素酶表达的分子机制,2016-2018
主要学术成果
先后发表各类科研论文29篇,授权发明专利4项。发表的主要学术论文有:
[1] Li J, Liu Q, Li J, Lin L, Li X, Zhang Y, Tian C. RCO-3 and COL-26 form an external-to-internal module that regulates the dual-affinity glucose transport system in Neurospora crassa. Biotechnol Biofuels. 2021, 14 (1): 33.
[2] Cui D, Wei Y, Lin L, Chen S, Feng P, Xiao D, Lin X, Zhang C, Increasing yield of 2,3,5,6-tetramethylpyrazine in Baijiu through Saccharomyces cerevisiae metabolic engineering. Front Microbiol. 2020, 11: 596306.
[3] Lin L, Wang S, Li X, He Q, Benz JP, Tian C. STK-12 acts as a transcriptional brake to control the expression of cellulase-encoding genes in Neurospora crassa. PLoS Genet. 2019, 15(11): e1008510.
[4] Lin L, Sun Z, Li J, Chen Y, Liu Q, Sun W, Tian C. Disruption of gul-1 decreased the culture viscosity and improved protein secretion in the filamentous fungus Neurospora crassa. Microb Cell Fact. 2018, 17 (1): 96.
[5] Lin L, Chen Y, Li J, Wang S, Sun W, Tian C.Disruption of non-anchored cell wall protein NCW-1 promotes cellulase production by increasing cellobiose uptake in Neurospora crassa. Biotechnol Lett. 2017, 39 (4): 545-551.
[6] Lin L, Fang W, Liao X, Wang F, Wei D, St Leger RJ. The MrCYP52 cytochrome P450 monoxygenase gene of Metarhizium robertsii is important for utilizing insect epicuticular hydrocarbons. PLoS One. 2011, 6 (12): e28984.
[7] Lin L, Wang F, Wei D. Chlorimuron ethyl as a new selectable marker for disrupting genes in the insect-pathogenic fungus Metarhizium robertsii. J Microbiol Methods. 2011, 87 (2): 241-243.
[8] Hu Z, Lin L, Li H, Li P, Weng Y, Zhang C, Yu A, Xiao D. Engineering Saccharomyces cerevisiae for production of the valuable monoterpene d-limonene during Chinese Baijiu fermentation. J Ind Microbiol Biotechnol. 2020, 47(6-7): 511-523.
[9] Li J, Lin L, Sun T, Xu J, Ji J, Liu Q, Tian C. Direct production of commodity chemicals from lignocellulose using Myceliophthora thermophila. Metab Eng. 2020, 61: 416-426.
[10] Hassan L, Lin L, Sorek H, Sperl LE, Goudoulas T, Hagn F, Germann N, Tian C, Benz JP. Crosstalk of Cellulose and Mannan Perception Pathways Leads to Inhibition of Cellulase Production in Several Filamentous Fungi. mBio. 2019, 10(4): e00277-19.
[11] Horta MAC, Thieme N, Gao Y, Burnum-Johnson KE, Nicora CD, Gritsenko MA, Lipton MS, Mohanraj K, de Assis LJ, Lin L, Tian C, Braus GH, Borkovich KA, Schmoll M, Larrondo LF, Samal A, Goldman GH, Benz JP. Broad Substrate-Specific Phosphorylation Events Are Associated With the Initial Stage of Plant Cell Wall Recognition in Neurospora crassa. Front Microbiol. 2019, 10: 2317.
[12] Liu Q, Gao R, Li J, Lin L, Zhao J, Sun W, Tian C. Development of a genome-editing CRISPR/Cas9 system in thermophilic fungal Myceliophthora species and its application to hyper-cellulase production strain engineering. Biotechnol Biofuels. 2017, 10: 1.
[13] Pei X, Fan F, Lin L, Chen Y, Sun W, Zhang S, Tian C. Involvement of the adaptor protein 3 complex in lignocellulase secretion in Neurospora crassa revealed by comparative genomic screening. Biotechnol Biofuels. 2015, 8: 124.
[14] Xu J, Li J, Lin L, Liu Q, Sun W, Huang B, Tian C. Development of genetic tools for Myceliophthora thermophila. BMC Biotechnol. 2015, 15: 35.
[15] Li J, Lin L, Li H, Tian C, Ma Y. Transcriptional comparison of the filamentous fungus Neurospora crassa growing on three major monosaccharides D-glucose, D-xylose and L-arabinose. Biotechnol Biofuels. 2014, 7 (1): 31.
[16] Liao X, Fang W, Lin L, Lu HL, St Leger RJ. Metarhizium robertsii produces an extracellular invertase (MrINV) that plays a pivotal role in rhizospheric interactions and root colonization. PLoS One. 2013, 8 (10): e78118.
[17] Chen MM, Wang FQ, Lin LC, Yao K, Wei DZ. Characterization and application of fusidane antibiotic biosynethsis enzyme 3-ketosteroid-∆1-dehydrogenase in steroid transformation. Appl Microbiol Biotechnol. 2012, 96(1): 133-142.
[18] Jiang Y, Wen J, Caiyin Q, Lin L, Hu Z. Mutant AFM 2 of Alcaligenes faecalis for phenol biodegradation using He-Ne laser irradiation. Chemosphere. 2006, 65(7): 1236-1241.
授权发明专利主要有:
[1] 田朝光, 马国力, 樊飞宇, 林良才, 裴雪, 孙文良, 刘倩, 高染染, 李慧燕, 陈永, 马延和. 一种改善丝状真菌蛋白分泌能力的方法. 授权号:ZL201510225762.6.
[2] 田朝光, 林良才, 李金根, 齐西珍, 李慧燕, 许晶, 刘倩, 高染染, 马延和. 一种强化丝状真菌蛋白质生产的方法. 授权号:ZL201510225828.1.
[3] 田朝光, 林良才, 李金根, 齐西珍, 孙文良, 李慧燕, 马延和. 一种提高木质纤维素降解及纤维素酶、半纤维素酶生产的方法. 授权号:ZL 201510081685.1.
[4] 魏东芝, 王风清, 陈苗苗, 林良才. 3-甾酮-△1-脱氢酶和工程菌及应用. 授权号:ZL201110024534.4.
获奖情况
研究成果分别获得2020年度天津市食品学会食品科技创新一等奖。
联系方式
办公地点:天津经济技术开发区第十三大街29号天津科技大学生物工程学院
邮政编码:300457
办公电话:022-60602723
传 真:022-60602298
Email: lclin@tust.edu.cn