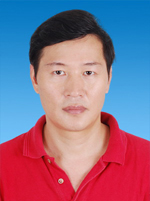 张同存,男,博士,教授,博士生导师。天津市政协委员。兼任工业生物技术教育部重点实验室(江南大学)学术委员会委员,天津市蛋白质科学重点实验室(南开大学)学术委员会委员,中国发酵工业协会多元醇分会理事,中国生化与分子生物学会理事,天津市微生物学会理事,天津市细胞生物学学会理事,美国癌症学会高级会员,美国心脏病学会会员,中国保健品学会专家。
科研领域及方向
[1]心血管疾病和肿瘤等重大疾病转录调节异常的分子机制和相关新药开发等研究
[2]益生菌及工业微生物的功能基因与转录调控机制研究
[3]肠道微生态与健康调控及机制研究
科研情况
[1] 国家自然科学基金:Stat3抑制myocardin诱导心肌肥厚的机制研究,80万,2013-2016
[2] 863计划:食品微生物基因组改造(益生菌功能基因分析及安全性、功能评价),215万,2012-2015
[3] 863计划:天然多糖的制备与功能多糖的研制,58万,2012-2015
[4] 天津市应用基础与前沿技术研究计划:L. casei HZ1新型降压肽的鉴定及其分子育种研究,2014-2017
[5] 国家自然科学基金:Myocardin与雌激素受体协同诱导血管平滑肌细胞分化及机制研究,2009-2012
[6] 国家自然科学基金:Myocarin诱导心肌肥厚及其机制的研究,2007-2009
[7] 863计划:益生菌定向筛选与功能开发关键技术的研究,2008-2010
[8] 973计划:表观遗传学的结构机理研究(课题4-表观遗传调控过程中重要蛋白的结构与功能研究),2009-2014
[9] 高等学校博士学科点专项科研基金:MRTF-A促进雌激素代谢及机制研究,2012-2014
[10] 天津市科委应用基础及前沿技术研究计划项目:Myocardin家族相关转录因子和SRC-1相互作用及在药物代谢中的作用,2007-2009
[11] 天津市东丽区科技创新专项:重组猪转移因子rTF的研究及产业化,2011-2012
[12] 天津科技大学海河学者启动基金:Myocardin在动脉硬化发病中的作用及机制研究,2008-2010
[13] 横向项目:D-塔格糖乳酸菌生物转化生产体系的建立,2013-2014
[14] 横向项目:谷氨酸棒杆菌生产核苷酸发酵条件优化,2012-2013
主要学术成果
先后发表各类科研论文110余篇,其中SCI或EI收录论文70余篇,参编教材或专著6部,授权或申请发明专利9项。发表的主要学术论文有:
[1] Xing WJ, Liao XH, Wang N, Zhao DW, Zheng L, Zheng L, Dong J, Zhang TC*. MRTF-A and STAT3 promote MDA-MB-231 cell migration via hypermethylating BRSM1. IUBMB Life. 2015 Apr 9.(IF 2.755)
[2] Li XM, Luo XG, Wang N, Zhou H, Si CL, Li K, Ma N, Zhang TC*. The extract of Hypericum ascyron L. induces bacterial cell death through apoptosis pathway. J Ethnopharmacol. 2015 May 26; 166: 205-210.( IF 2.939)
[3] Li XM, Luo XG, Zhang CZ, Wang N, Zhang TC*. Quality evaluation of Hypericum ascyron extract by two-dimensional high-performance liquid chromatography coupled with the colorimetric 3-(4,5-dimethylthiazol-2-yl) -2,5-diphenyltetrazolium bromide method. J Sep Sci. 2015, 38(4): 576-584.(IF 2.594)
[4] Rui Zhang, Nan Wang, Man Zhang, Li-Nan Zhang, Zhi-Xia Guo, Xue-Gang Luo, Hao Zhou, Hong-Peng He, Zhang TC*. Rho/MRTF-A-Induced Integrin Expression Regulates Angiogenesis in Differentiated Multipotent Mesenchymal Stem Cells. Stem Cells International. 2015. (IF 2.806)
[5] Li M, Wang N, Gong HQ, Li WZ, Liao XH, Yang XL, He HP, Cao DS, Zhang TC*. Ca²⁺signal-induced cardiomyocyte hypertrophy through activation of myocardin. GENE. 2015.15;557(1):43-51.(IF 2.082)
[6] Li XM*, Luo XG*#, Si CL, Wang N, Zhou H, He JF, Zhang TC#. Antibacterial active compounds from Hypericum ascyron L. induce bacterial cell death through apoptosis pathway. Eur J Med Chem. 2015, 96: 436-444. (*Co-first author with student; #Co-corresponding authors)(IF 3.432)
[7] Xiang-Zhu Shu, Li-Nan Zhang, Rui Zhang, Cai-Jiao Zhang , Hong-Peng He, Hao Zhou, Nan Wang , Zhang TC*. Histone acetyltransferase p300 promotes MRTF-A-mediates transactivation of VE-cadherin gene in humanumbilical vein endothelial cells. GENE. 2015 May 25;563(1):17-23.(IF 2.082)
[8] Ruo-Lei Jian, Li-Bin Mao, Yao Xu, Xiao-Fan Li, Feng-Po Wang, Xue-Gang Luo, Hao Zhou, Hong-Peng He, Nan Wang, Zhang TC*. Generation of insulin-producing cells from C3H10T1/2 mesenchymal progenitor cells. GENE. 2015 May 10;562(1):107-16.(IF 2.082)
[9] Xing-Hua Liao, Nan Wang, Dong-Wei Zhao, De-Liang Zheng, Li Zheng, Wen-Jing Xing, Hao Zhou, Dong-Sun Cao, Zhang TC*. NF-κB (p65) negatively regulates myocardin-induced cardiomyocyte hypertrophy through multiple mechanisms. Cellular Signalling. 2014, 26 (12), 2738-2748.(IF 4.471)
[10] He H, Liu X, Wang D, Wang Y, Liu L, Zhou H, Luo X, Wang N, Ji B, Luo Y, Zhang TC*. SAHA inhibits the transcription initiation of HPV18 E6/E7 genes in HeLa cervical cancer cells. GENE. 2014,553 (2):98-104. (IF2.19)
[11] Xing-Hua Liao, Nan Wang, Long-Yue Liu, Li Zheng, Wen-Jing Xing, Dong-Wei Zhao, Xue-Guang Sun, Peng Hu, Jian Dong, Zhang TC*. MRTF-A and STAT3 synergistically promote breast cancer cell migration. Cellular Signalling. 2014,26(11):2370-2380.(IF 4.471)
[12] Xing-Hua Liao, Yan-Qi Li, Nan Wang, Li Zheng, Wen-Jing Xing, Dong-Wei Zhao, Ting-Bao Yan, Yue Wang, Long-Yue Liu, Xue-Guang Sun, Peng Hu, Hao Zhou, Zhang TC*. Re-expression and epigenetic modification of maspin induced apoptosis in MCF-7 cells mediated by myocardin. Cellular Signalling. 2014,26(6):1335-1346.(IF 4.304)
[13] Gu XC, Luo XG, Wang CX, Ma DY, Wang Y, He YY, Li W, Zhou H, Zhang TC*. Cloning and analysis of Bile Salt Hydrolase Genes from Lactobacillus plantarum TH1 CGMCC No. 8198. Biotechnol Lett. 2014,36(5): 975-983.(IF1.853)
[14] Xing-Hua Liao, Yue Wang, Nan Wang, Ting-Bao Yan, Wen-Jing Xing, Li Zheng, Dong-Wei Zhao, Yan-Qi Li, Long-Yue Liu, Xue-Guang Sun, Peng Hu, Zhang TC*. Human chorionic gonadotropin (hCG) decreases human breast cancer cell proliferation and promotes differentiation. IUBMB Life. 2014,66(5):352-360.(IF 2.789)
[15] Luo XG, Zhang CL, Zhao WW, Liu ZP, Liu L, Mu A, Guo S, Wang N, Zhou H, Zhang TC*. Histone methyltransferase SMYD3 promotes MRTF-A - mediated transactivation of MYL9 and migration of MCF-7 breast cancer cells. Cancer Lett. 2014,344(1): 129-137.(IF 4.238)
[16] Li XM, Luo XG, Ma N, Li K, Li W, Ma DY, Zhang TC*. Quality and antitumour activity evaluation of extract of Hypericum ascyron. Biomed Chromatogr. 2014,36(5): 975-984. (IF1.966)
[17] Xing–Hua Liao, Da–Lin Lu, Nan Wang, Long–Yue Liu, Yue Wang, Yan–Qi Li,Ting–Bao Yan, Xue–Guang Sun, Peng Hu and Zhang TC*. Estrogen receptor a mediates proliferation of breast cancer MCF–7 cells via a p21/PCNA /E2F1-dependent pathway. The FEBS journal. 2014,281(3): 927-42.(IF 4.25)
[18] Zhipeng Liu, Xuegang Luo, Lei Liu, Wenwen Zhao, Shu Guo, Yu Guo, Nan Wang, Hongpeng He, Xinghua Liao, Wenjian Ma, Hao Zhou, Zhang TC*. Histone acetyltransferase p300 promotes Megakaryoblastic leukemia 1- mediated transactivation of catechol-O-methyltransferase. Acta Bioch Bioph Sin. 2013,45(12): 1002-1010.(IF 1.807)
[19] Chunling Zhang, Xuegang Luo, Lei Liu, Shu Guo, Wenwen Zhao, Ai Mu, Hao Zhou, Nan Wang, Zhang TC*. MRTF-A is upregulated by 17β-estradiol and promotes migration of MCF-7 breast cancer cells via transactivation of MYL9 and CYR61. Acta Bioch Bioph Sin. 2013,45(11): 921-927.(IF 1.807)
[20] Nan Wang, Rui Zhang, Shui-Jing Wang, Chun-Ling Zhang, Li-Bin Mao,Chun-Yu Zhuang, Yan-Yang Tang, Xue-Gang Luo, Hao Zhou, Zhang TC*. Vascular endothelial growth factor stimulates endothelial differentiation rom mesenchymal stem cells viaRho/myocardin-related transcription actor-A signaling pathway. The International Journal of Biochemistry & Cell Biology. 2013,45(7) :1447-1456.(IF 4.634)
[21] Nan Wang, Yao Xu, Tao Qin, Feng-Po Wang, Lin-Lin Ma, Xue-Gang Luo, Zhang TC*. Myocardin-related transcription factor-A is a key regulator in retinoic acid-induced neural-like differentiation of adult bone marrow-derived mesenchymal stem cells. Gene. 2013,523(2) : 178-186.(IF 2.341)
[22] Feng Lin, Nan Wang, Zhang TC*. The role of endothelial-mesenchymal transition in development and pathological process. IUBMB Life. 2012,64(9):717-723.(IF 4.514)
[23] Nan Wang, Guang-Da Ren, Zhen Zhou, Yao Xu, Tao Qin, Ru-Fa Yu, Zhang TC*. Cooperation of Myocardin and Smad2 in Inducing Differentiation of Mesenchymal Stem Cells into Smooth Muscle Cells. IUBMB Life. 2012,64(4):331-339.(IF 3.514)
[24] Jiao Lu, Jinlei Tang,Yi Liu, Xinna Zhu, Zhang TC*,Xueli Zhang .Combinatorial modulation of galP and glk gene expression for improved alternative glucose utilization. Appl Microbiol Biotechnol.2012, 93(6):2455-2462.(IF 3.425)
[25] Luo XG, Tian WJ, Ni M, Jing XL, Lv LH, Wang N, Jiang Y, Zhang TC*. Soluble expression of active recombinant human tissue plasminogen activator derivative (K2S) in Escherichia coli. Pharm Biol. 2011,49(6): 653-657.(IF 0.878)
[26] Liao XH, Wang N, Liu QX, Qin T, Cao B, Cao DS, Zhang TC*. Myocardin-Related Transcription Factor-A Induces Cardiomyocyte Hypertrophy. IUBMB Life.2011, 63(1):54-61.(IF 3.514)
[27] J. Wang, Zhang TC* and X. Liu. Preliminary crystallographic analysis of the N-terminal domain of FILIA, a protein essential for embryogenesis. crystallization communications.2010, 66(9):1111-1114.(IF 0.563)
[28] Xiao-Lan Jing, Xue-Gang Luo, Wen-Jing Tian, Li-Hui Lv, Yong Jiang, Nan Wang, Zhang TC*. High-Level Expression of the Antimicrobial Peptide Plectasin in Escherichia coli. Curr Microbiol.2010, 61(3):197-202.(IF 1.51)
[29] Xue-Gang Luo, Tao Xi, Shu Guo, Zhi-Peng Liu, Nan Wang, Yong Jiang and Zhang TC*. Effects of SMYD3 overexpression on transformation, serum dependence, and apoptosis sensitivity in NIH3T3 cells. IUBMB Life. 2009,61(6): 679-684.(IF 3.578)
[30] Nan Wang, Zhen Zhou, Xinghua Liao and Zhang TC*. Role of microRNAs in cardiac hypertrophy and heart failure. IUBMB Life. 2009,61(6):566-571.(IF 3.578)
[31] Xin W*, Zhang TC*, Cao D, Wang Z, Antos CL, Li S, Wang Y, Olson EN, Wang DZ., Myocardin induces cardiac hypertrophy. Circ Res. 2006 Apr 28;98(8):1089-97(IF9.8) (*Co- first author).
[32] Faucette S*, Zhang TC*, Moore R,Sueyoshi T,Omiecinski C,Lecluyse E,Negishi M,Wang H, Relative Activation of Human Pregnane X Receptor versus Constitutive Androstane Receptor Defines Distinct Classes of CYP2B6 and CYP3A4 Inducers. J Pharmacol Exp Ther. 2006 Oct 13(IF 4.908) (*Co- first author).
[33] Wang H,Faucette S, Zhang TC,et al,Validation of a human CAR variant(hCAR3) as the in vitro predictor for PXR independent CYP2B6/CYP3A4 induction Dug Meta Rev. 38:115, 179, 2006.(IF5.135).
获奖情况
先后荣获天津市科协2012年度先进学会工作者、2012年天津科技大学优秀硕士论文、2013年天津市优秀硕士论文、2014年天津科技大学优秀硕士论文等奖励。
联系方式
办公地点:天津经济技术开发区第十三大街29号天津科技大学生物工程学院
邮政编码:300457
办公电话:022-60600518,60602099
传 真:022-60602298
Email:tony@tust.edu.cn